At Skipton Business Finance, we strive to do our part in raising money for important causes. This year, we have partnered with two amazing charities, each with an imperative message. We will be organising an extensive range of fundraising activities to help raise money for both of these amazing charities. 
Fundraising Events
Our Fundraising Events are coming soon! Keep a look out on here or over on our socials for the latest news.
To find out more about our charitable contributions, get in touch at info@skiptonbf.co.uk.
The Pink Ribbon Foundation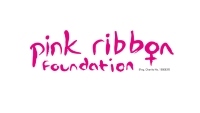 The Pink Ribbon Foundation (Reg. Charity No. 1080839) is a grant making trust with a mission to fund projects and provide financial support to UK charities which relieve the needs of people who are suffering from, or who have been affected by breast cancer or who work to advance the understanding of breast cancer, its early detection and treatment.
Find out more about our partnership with The Pink Ribbon Foundation.
Menfulness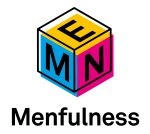 Menfulness UK is a York-based charity that is focused on the mental health of males and is run by a passionate team, who continue to offer an incredible support network in Yorkshire. Menfulness offer support groups and fundraising events, as well as a counselling programme through Serendipity Counselling York. Find out more about our Partnership with Menfulness UK.