Skipton Business Finance know that when you're discussing a potential invoice finance package with a prospect, it can prove difficult to establish whether or not the business is suitable for factoring or invoice discounting.
That's why we've produced a manual specifically as a guide for solicitors, accountants, brokers and corporate finance professionals who already recommend invoice finance to companies as a working capital facility to aid cashflow.
This handy guide highlights the key questions that are associated with certain industry sectors within the invoice finance arena and is intended to simplify elements that are required for an invoice finance facility.
Compiled in alphabetical sector order this is the ultimate "at a glance" information booklet.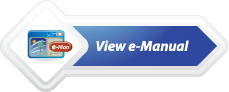 Please note that this is not a comprehensive listing and should you have any questions relating to the content herein or require further clarification on any aspect please do not hesitate to contact us.