A long-term relationship with Skipton Business Finance helps a supplier of construction products survive a material bad debt and fund its future growth...
Background
Supplying safety products to construction firms across the UK, Leeds-based Site Safety Construction Products Ltd was formed by Neil Morton and Neil Beaumont in 2004. 
As with any new business, cashflow was tight in the first couple of years and, with only four employees, it wasn't possible to bring cash in fast enough. Invoice Discounting was therefore an obvious consideration and, following a Google search in which Skipton Business Finance came out as the most impressive option, the arrangement was up and running within a week. 
Problem
The collapse of one of its main customers in 2013 resulted in a large material bad debt which left Site Safety with a significant interruption to its cashflow; one that it would not have been able to recover without help.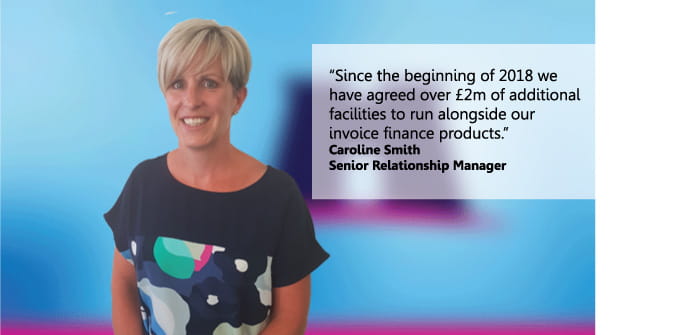 Solution
Skipton Business Finance agreed to advance  Site Safety the money to 'plug the gap' as part of its Enterprise Finance Guarantee (EFG) scheme.
Quickly making various cost savings, and claiming back VAT, Site Safety were able  to reduce the size of the debt by around a third within a couple of months. The loan could be repaid over the course of two years as the company traded through the bad debt. 
Result
Neil Morton, Site Safety's MD, believes the success of his company's relationship with Skipton is down to its people. 
The experience, advice and speed of action of his Relationship Manager, Caroline Smith, is invaluable, he says: "She knows our business inside and out. We can talk about anything, and she can offer the appropriate help and guidance, drawn from her knowledge of a range of other businesses. If ever we need anything, she is able to resolve; the process is extremely quick."
"Five years ago, we suffered a bad debt that accounted for around 10 percent of the value of our business," Morton continues, "Without Skipton, the future viability of the whole company was in question."
Caroline commented: "We are very proud of our successful track record in helping local businesses solve their cash-flow problems. Since the beginning of 2018 we have agreed over £2m of additional facilities to run alongside our invoice finance products."
Today, continuing its relationship with Skipton, Site Safety enjoys an annual turnover of £3 million and recently took out a further loan under the EFG scheme, this time to help fund its ongoing growth strategy.
About Skipton Business Finance
Skipton Business Finance provide businesses with working capital through flexible Invoice Finance solutions, including Invoice Factoring, Invoice Discounting, My White Label and our interest-free Skipton Select solution. We can provide working capital to a business by advancing funds varying from £25,000 up to £5m.